It's all About the Cone - Celebrate National Ice Cream Cone Day
September 22 is National Ice Cream Cone Day, and we are celebrating the nostalgic pastime of eating ice cream in a cone. As a child, I don't remember eating ice cream any other way. The standard-issue cone was the one you got at Thrifty's. It was called a cake cone. Back then a big treat for our family was to pile in the back of the station wagon on a Saturday night, hair still wet from our baths, and drive to Thrifty's for an ice cream cone. Single scoop, 5 cents, and my dad could treat his brood of six kids for less than a dollar. Today, it's going to run you $1.99 for a single scoop and it's going to be at Rite Aid drug stores.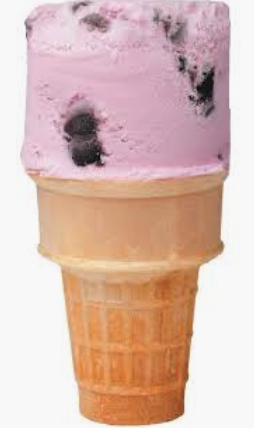 This was the staple when I was a kid, at 5 cents a cone!
Sugar cones and bigger-than-life waffle cones have also been on the market for a while. Sugar cones were fun to bite off the pointed tip and try to suck the ice cream out the bottom. If you have ever been to a fair where they are making fresh waffle cones, you'll always remember that aroma that smells like someone is baking a cake. The giant waffle cones amaze me because of the number of scoops it takes to fill one. Like more supersized foods, they are probably well over a single serving.
Fast forward to 2019 and cones have been elevated to crazy levels. The Koney reinvented the waffle cone. They specialize in cones of a variety of flavors and colors and bring out seasonal flavors throughout the year. According to their website, "Fresh herbs, spices, natural extracts, and gourmet ingredients are baked into every cone, creating a deliciously unique taste and texture. Each cone is then hand rolled, cooled and ready to be filled and enjoyed! Our cones are naturally free of dairy, additives and preservatives."
Before I can promote a product, I must make sure I have taste-tested it; sometimes more than once to make sure my subscribers will like it too. The Koney cones passed the test with flying colors. My combination for the tasting was a Cinnamon Brown Sugar Koney cone with McConnell's Toasted Coconut Almond Chip. What combination will you try?
Photo credits: Thrifty Ice Cream, The Konery, author's own