Valentine's Day Chocolate Meringue Pie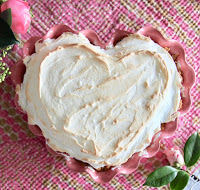 Trust me, it's easy to make!
Do you need a yummy, easy, yet impressive Valentine's Day dessert? Try this chocolate meringue pie with a graham cracker crust. To save time you can purchase a crust - no one's looking.
Chocolate Meringue Pie

Prep: 30 min.
Active: 2 hrs.
Total: 2 hrs. 30 minutes
Servings: 6-8
Note: The recipe is for a 9" pie.
Ingredients
For the crust
1 1/4 cups graham cracker crumbs

1/4 cup (1/2 stick) unsalted butter, melted

3 tablespoons sugar

Pinch of salt

For the filling
1/3 cup sugar

1/3 cup unsweetened Dutch-process cocoa powder

2 tablespoons cornstarch

1/8 teaspoon salt

1 1/2 cups whole milk

3 ounces bittersweet chocolate, finely chopped

2 tablespoons unsalted butter, cut into small pieces

1/2 teaspoon pure vanilla extract
For the meringue
3 large egg whites
1/4 teaspoon cream of tartar
1/4 cup sugar
Directions
Preheat oven to 350 degrees F
Make the crust: Stir together graham cracker crumbs, butter, sugar, and salt in a bowl. Press into bottom and up sides of a 9-inch pie plate. Refrigerate until firm, about 30 minutes. Bake until crust is set and begins to turn golden brown, about 12 minutes. Let cool completely on a wire rack.

Make the filling: Sift together sugar, cocoa powder, cornstarch, and salt into a medium saucepan. Gradually whisk in milk. Cook over medium-high heat, stirring constantly, until almost boiling. Reduce heat to medium; add chocolate. Cook, stirring constantly, until chocolate has melted and mixture is thick, about 2 minutes. Remove from heat; whisk in butter and vanilla until smooth. Spread chocolate mixture over crust. Refrigerate until cold and firm, about 1 hour.

Make the meringue: Beat the egg whites and cream of tartar in a medium bowl with an electric mixer until soft peaks form, then add the sugar and whip until peaks are stiff.

Spread the meringue over the pie and seal to the edge of the crust. Bake until the meringue browns slightly, 15 to 20 minutes. Chill for at least 2 hours before serving.
Recipes adapted from Martha Stewart and author's own.