Products that Pique My Interest
I have two make up bags: the "Survival Bag" in which I only carry the most essential items needed to get my look on in 5 minutes or less and the "Glam Bag" that's good for weekend experimenting. Here are three items in my in my Survival Bag: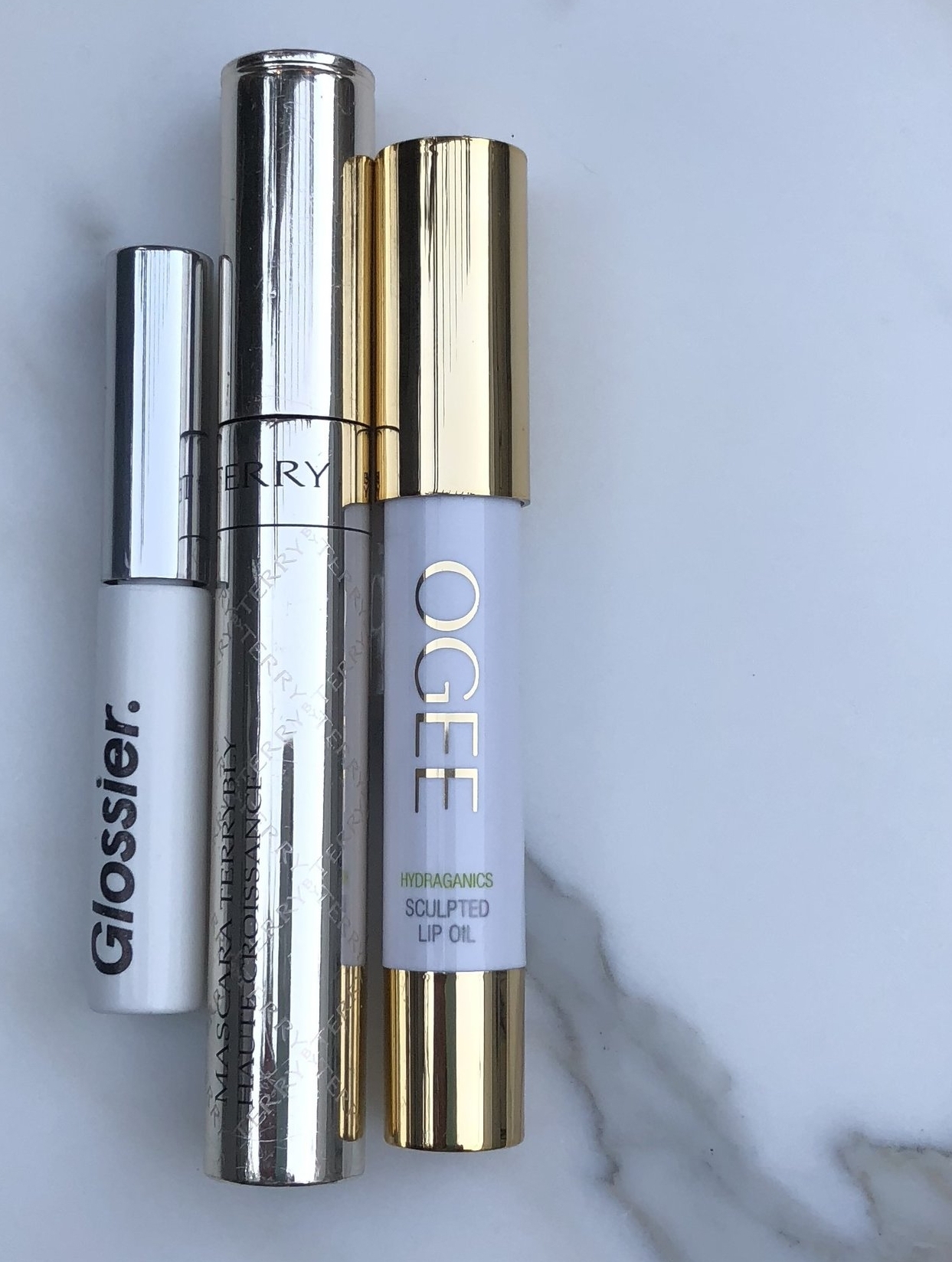 Only the pros make it in my bag
Brow Boy - keep your bows tinted and in shape the entire day. This is from Glossier and Brow Boy lives up to its reputation. It promises to, "Thicken, fill in, and groom brows into place. The creamy wax formula is inspired by traditional hair pomade for soft, flexible hold that doesn't stiffen or flake. Comes in four shades: Blond, Brown, and Black boost brows with an oomph of color, while Clear gives you the same soft, conditioning hold minus the pigment. We're inspired by healthy, face-framing brows and consider brow grooming the last crucial step to heading out into the world: brush your teeth, brush your brows, and then maybe brush your hair."
I know it sounds like I'm repeating myself but this mascara is called Terrybly by By Terry. Forget the name, this mascara is both a growth booster and a fabulous tinted mascara in one. This color is a deep purple (it comes in other shades). You will not noticeably see the color but you will get comments. Its fun and it is a treatment to boot. I wear this on the weekends, but also throw it in on some weekdays - who doesn't need a change up on a Tuesday?
This lipstick is so many things wrapped into one. It looks like an oversized lip pencil but is actually a lip treatment. It is made with cold-pressed Jojoba oil and butters, peppermint essential oil to make it smell divine and a fast-acting hyaluronic acid which acts as a volumnizer.
I have to have something on my lips at all times as they get dry very easily. I love this product because I can apply it lightly and it acts as a moisturizer and I get a little tint, bu,t with more product the color becomes more opaque.